Serving Eastern Massachusetts and Cape Cod
Something Broken? Home Inspection, LLC provides the home buyer with a thorough inspection that will report on conditions and situations before you make a buying decision. We are available to inspect your property and accurately report the condition of the physical components and structures of the property which could arm you with a valuable negotiation tool. We take all the time needed to thoroughly explain any issues found and how they may affect you and your new home. After the inspection we are available by phone or email to answer any questions about the property that you may have including future maintenance issues.
A detailed inspection usually takes two to three hours or longer, depending on the home's age and square footage. We recommend that you be present at your home inspection so that you can ask any questions and to look at any areas needing maintenance or repair.
Please take the time to look through our web site. There is a wealth of information in this site to help you better understand the ins and outs of property and building inspection which we know will be useful to you.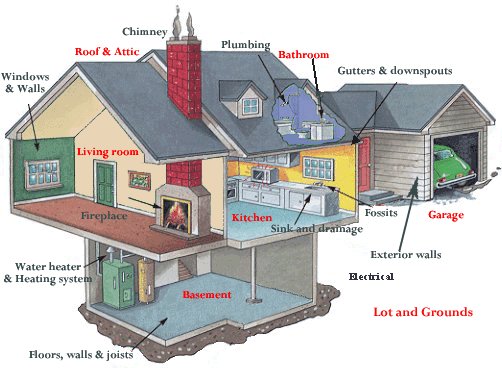 Pre-Inspections - Have a comprehensive inspection of your property before you list with a Real Estate Agent. Find out what a prospective buyer may find.


Massachusetts Standards of Practice for Home Inspectors 266 CMR 6.00